Retail Inventory Management and Processing
Utilizing our warehousing capabilities for your retail goods also provides your business with access to a variety of inventory management and processing services. These value-added options are carried out within our facilities and can help you reduce your overall retail inventory management costs and also improve your transit times to distribution centers and store shelves.
At our secure distribution facilities, your freight is received by professionally trained associates that can assist in processing your retail merchandise for final delivery. We are equipped to handle retail inventories that consist of numerous SKUs and rotating seasonal products. Whether your catologue consists of clothing, toys, electronics, or whicker baskets, we can handle the end-to-end processing from recieving to final destination delivery across the U.S., Canada, and Mexico.
Improve Efficiency and Cut Inventory Management Costs
By handling your retail inventory and processing services at our facilities, we can load prepared shipments on to our trucks as needed. Doing this allows you to reduce the number of steps involved in completing your overall retail supply chain. With the aid of our warehouse management system (WMS), you also have complete online visibility and control of your retail products. Additionally, our WMS provides real-time reporting on your inventory so that you know when your products are heading out the door or need to be restocked.
Better Transit Times To Retail Distribution Centers
Many retail suppliers encounter issues when it comes to meeting must-arrive-by-dates (MABD) and other retail delivery guidelines. This occurs because many carriers don't fully understand the ins and outs of retail delivery windows. While the carrier may meet their delivery deadline, they may not meet the agreement you have with your customer's retail distribution center.
Fortunately, we have a team that is dedicated to overseeing the execution of retail deliveries. When you combine the team's oversight with the capabilities of our processing services, you can rest comfortably with the knowledge that your products are in good hands that understand the retail industry.
Pick and Pack
Our associates can deconsolidate your retail shipments and then sort the merchandise to be packaged individually for final delivery and retail distribution.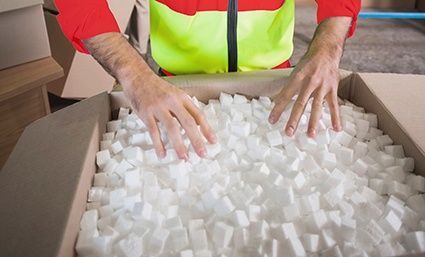 Kitting and Group Packaging
When bulk retail goods are imported, they are often consolidated and not prepared for store shelves or for delivery to a customer. We can mix and match the contents of your large unorganized shipments into smaller packages that are customer-ready.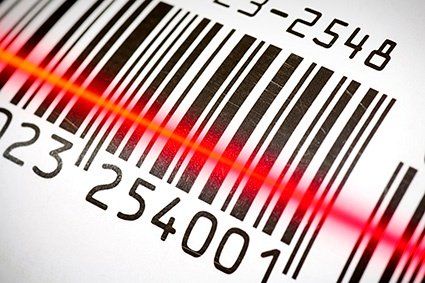 Barcoding and Labeling
Let us print and label your packaging with barcodes and custom labels before they are even delivered to your facility.