IMPORTING And Exporting for The retail Market
Whether you are importing retail merchandise for sale in stores or for an e-commerce business, we have the experience, capabilities, and infrastructure to manage the entire import process from overseas to nearly any destination in the U.S. and North America.
Our team of international transportation experts specialize in helping retailers manage and execute their import and export processes. More importantly, we focus on identifying solutions that can reduce transit times and overall supply chain costs that are crucial to success in the retail market.
Importing retail goods may seem overwhelming at first. Fortunately, Averitt can handle the majority of the work that is necessary to get your cargo onto a ship and through U.S. customs without a hitch. All you have to do is find the right manufacturing partner. When you utilize Averitt for your retail import and export needs, you don't have to worry about dealing with:
Freight forwarders
Customs brokers
Other third parties
Aside from steering the ship or piloting the plane, we handle the majority of work in-house. That means you won't have to secure additional service providers, worry if paperwork is all in order, or scramble to pinpoint where your cargo is currently enroute. We streamline the retail import and export processes to give you:
One point-of-contact
One invoice
One service provider
That's the Power of One...


Importing From China and Abroad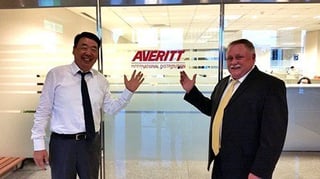 Importing retail goods from Asian countries, such as China, South Korea, India, and Japan, is our specialty. With decades of experience in moving goods for wholesale operators and retailers, we have developed strategic partnerships in Asia that help us ensure our customers have enough capacity when they need it.
Furthemore, our team knows the ins and outs of handling the legalities of international trade with various Asian governments. We have even established an international distribution office in Taipei, China where local associates are on-hand to provide assistance with the various processes of moving cargo to and from the country.
Through our relationships with transportation providers in Asia, we can reduce transit times from China to the Southeast via the Asia-Memphis Express by as much as 10 days.
Ocean and Air Services
We can provide retail importers and exporters with a variety of transportation options via water and air. From full container load (FCL) and Less-than-Container-Load (LCL) shipments to time critical air cargo, our services are flexible to meet your needs.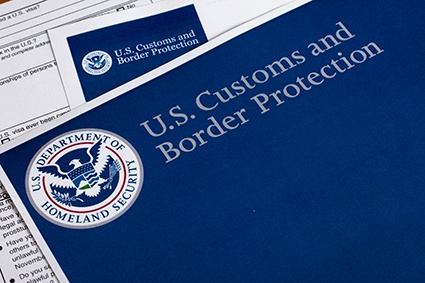 Customs Clearance
Our in-house team of customs brokers can help streamline the customs clearance process so that your retail cargo doesn't get stuck in transit.
White Paper: A Need to PortProof Inland Supply Chains
Learn why issues at sea and at port can affect your retail supply chain
From mega-ships to ports struggling to keep infrastructure in check, there are many reasons why retailers should stay alert to the rising tides that can challenge their import-based supply chain on the mainland. > Download the white paper!