E-Commerce Fulfillment and Supply Chain Solutions
Are you a retailer that supplies merchandise and products to online marketplaces such as Amazon? If so, you may be familiar with the often complex issues of transportation and supply chain management that is involved with running a successful e-commerce business. From navigating the legalities of importing products from China and abroad to processing inventory for quick out-the-door shipments, there are many pieces of the puzzle.
Our retail fulfillment solutions are positioned to provide etailers with all-in answers to their transportation needs. Backed by the knowledge and experience of our retail logistics experts, we offer complete origin-to-destination services and just about anything in between.
Here are just a few of the ways that Averitt can simplify your e-commerce supply chain and fulfillment needs :
One Contact and One Invoice
Complete International Origin Services
Quick Turnaround On Inventory Processing
Flexible warehousing and distribution
Online Visibility And Control
Access to All Major Distribution Centers In North America
Hear What Our Customers Have To Say About Our E-Commerce Solutions!
Importing From Asia And Abroad
Let our international team provide your online buisiness with access to all major markets abroad. With more than four decades of import and export experience, we're helping etail companies lock down capacity and streamline the international shipping process.
How online retailers can benefit:
Clear international hurdles quicker with our in-house customs brokerage service
Transportation to and from all major ports across the United States
Reduce the importing process by up to 10 days via the Asia-Memphis Express
> Learn more about how Averitt can streamline your import and export processes!
Retail Inventory Management And processing
Simplify the e-commerce-to-consumer shipping process by utilizing our associates and facilities to handle the processing and management of your retail inventory. When products are ready for delivery to a fulfillment center or other location, we can move them out quickly and prepared for your online vendors or customers to receive.
A few customized services we can perform for eTailers:
Pick and pack merchandise and products
Barcoding and labeling
Consolidation and deconsolidation of cargo and freight
Warehouse Management System (WMS) for in-depth inventory control and reporting
> Learn more about Averitt's Inventory Management and Merchandise Processing services!
Distribution and Delivery Services
If you're a retail supplier or etailer that sales merchandise through large online marketplaces, such as Amazon, you probably send your goods to a distribution center. Averitt can service all major distribution centers across the U.S. and throughout Canada and Mexico. In fact, our speciality in retail transportation is meeting tight deadlines and delivery windows.
In addition to distribution and fulfillment center deliveries, we can move your goods in a variety of other ways, including:
Direct to customers or residential areas
Guaranteed or time critical deliveries and service upgrades
And much more...
> Learn more about Retail Distribution and Delivery Services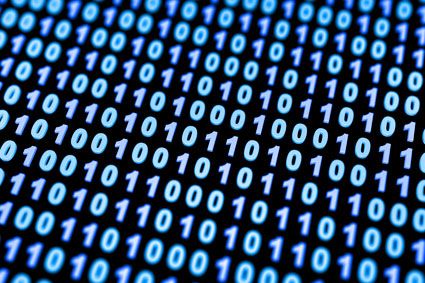 XML Data Feed and Web Services Integration
With Averitt Web Services and XML Feeds, you can integrate account-specific data and tools directly into your backend systems and website. This allows you the ability to receive instant up-to-date information to help manage the transportation processes of your business. Better yet, you can obtain all of the data from one centralized location—your own system.
Here are just a few of the benefits of utilizing our data feeds:
Real-time rate quotes specific to your account
Real-time shipment status by PRO
Transit times throughout the U.S. and Canada
Retrieval of shipment-related images and documents
> Learn more about Averitt's Web Services and XML Data Feed Integration